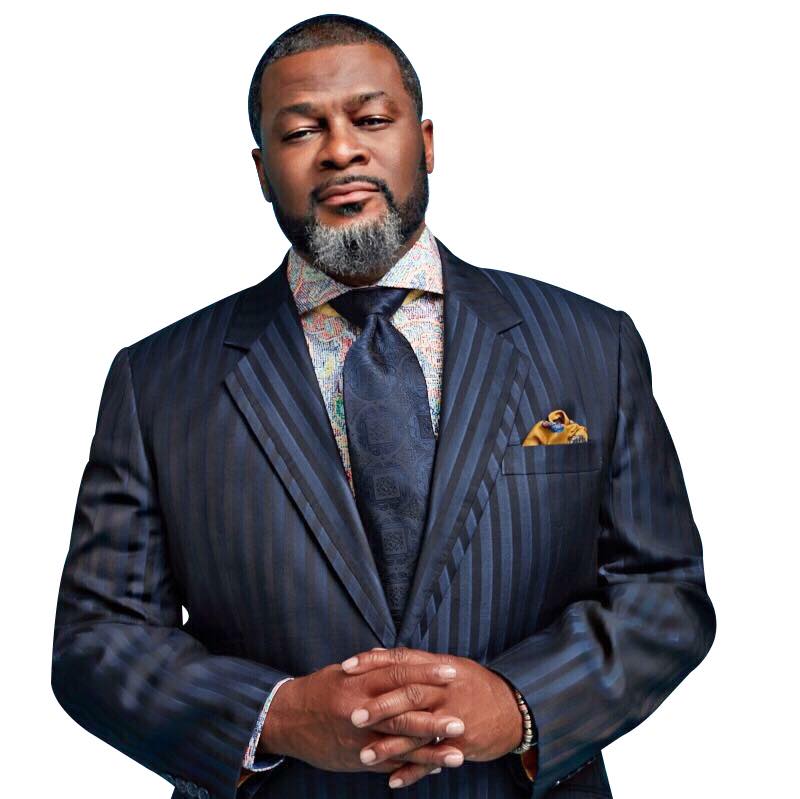 Bishop L. Spenser Smith
Biography
Bishop L. Spenser Smith is known by many as a highly-sought life coach and speaker, a Stellar Award-nominated recording artist, songwriter, and producer, an accomplished author, and a savvy businessman, but we are proud to know him as our pastor and as a man who embraces his purpose for life as one that is to empower others, especially young people, for success and achievement; encouraging a new generation of leaders to emerge through a strong belief in God and a heart for His will, and faith to persevere through life's challenges to manifest the Kingdom of God.
Reared in a musically gifted and deeply religious family, it was clear where Bishop Smith's path would eventually lead him. After
graduating with honors from high school, he attended Florida A&M University, where he was a member of the world famous Marching 100 and director of the FAMU Gospel Choir. After obtaining his Bachelor of Arts in Music Education, he worked as a middle school band director for the Duval County Public School System. Shortly thereafter at the age of 26, Bishop Smith began his pastoral ministry at the New Testament Church, Inc. in Tuscaloosa, Alabama, following the untimely passing of his father-in-law, the Reverend Charles E. Moore. Bishop Smith's profound and courageous leadership has caused the ministry to be a life-changing force, not only in Tuscaloosa, but throughout the region and nation. In 2000 at the age of 29, he became one of the youngest men to be duly consecrated as a Bishop in his reformation, Kingdom Fellowship Covenant Ministries, based in Baltimore, MD, and in 2005, he founded the Impact House in Birmingham, AL. Bishop Smith also obtained his Doctorate of Divinity from St. Thomas Christian College in Jacksonville, FL.
In his music career, Bishop Smith has worked with the likes of Donald Lawrence, Twinkie Clark, Karen Clark-Sheard, Men of Standard, and Marvin Sapp. He is also the author of two highly acclaimed books, The Altar'ed Life and Getting Ready for Love. But despite his eventful ministry schedule and thriving career, he is certain to make time for those most important to him — his beautiful wife Patrice Moore Smith and their three lovely and gifted children: Jori Aaliyah, Jamel Alexander, and Jarren Andrew.
All sessions by Bishop L. Spenser Smith